---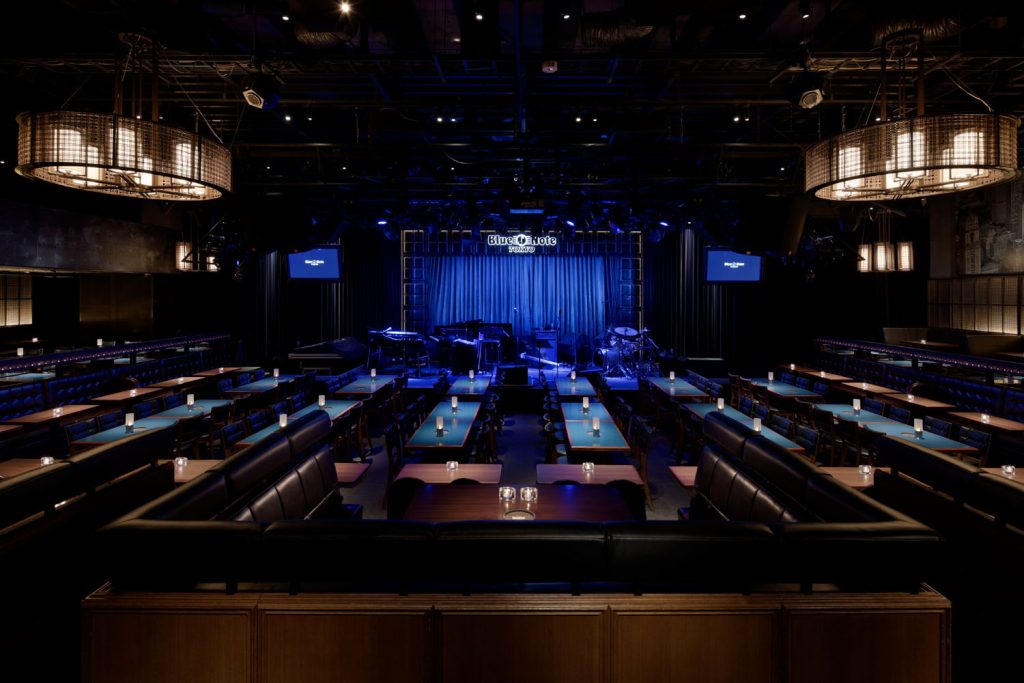 Opened in 1988, the Blue Note Tokyo nightclub has a long-established history of providing top-tier jazz performances and holds a special place in the veins of many renowned jazz artists.
Over several decades, A-list performers including Sarah Vaughan, Oscar Peterson, Tony Bennett, Chick Corea, Stan Getz, McCoy Tyner, Dizzy Gillespie, Joe Pass, The Milt Jackson Quartet, The Jim Hall Quartet, Incognito, Herbie Hancock, Michael Brecker, David Sanborn, John Scofield, Diana Krall, Joe Zawinul, Dr. John, Joni Mitchell, and The Kyle Eastwood Band, as well as the legendary Phyllis Hyman, have graced this iconic stage.
Many exceptional Japanese jazz artists have also been regulars on the schedule too, including Hiromi, Eric Miyashiro, Takeshi Ohbayashi, May Inhoue, and Toshiko Akiyoshi (who has released several albums that were recorded at the club, such as Last Live in Blue Note Tokyo (Wounded Bird Records, 2011) and Toshiko Akiyoshi Live at Blue Note Tokyo '97 (Nippon Crown Records, 1997).
Walking into the club, you are reminded immediately of the legends that have performed here, as a collage of photographs of familiar jazz icons, frozen in moments on stage, surround you on three walls. Descending the staircase into the darkly lit ambience of the inner lobby, the mood is set as if you've arrived at the inner sanctum, being greeted by sharply dressed, attentive hosts. Escorted to your seats, you enter the club floor, which offers side tiered-level seating, booths and a center section of nightclub tables that complete a semi-circle around the stage. The atmosphere remains intimate, with reserved-only seating for about 300 people, with a surrounding wood-paneled space with low lighting, that creates an elegant cocktail lounge setting. In formal black attire, your waiter welcomes you, offering a menu of drinks and dinner options before the show.
The Japanese audience is dedicated to their subject, and very knowledgeable about the artist performing. As a result, there's a corresponding respectful silence during each song. This is in part why many jazz musicians hold this venue (and Japanese jazz enthusiasts) in such high regard. Bobby West, an L.A.-based jazz pianist who's been performing in Asia for over 30 years, including several years in Tokyo at the Grand Hyatt jazz lounge, shared his thoughts in an AllAboutJazz interview in '21 thusly: "in my humble opinion, the greatest jazz audiences in the world are Japanese – just extraordinary man. The only rival would be New York. There's a thing they have here called 'jazz mania'—anything they get themselves into, it's like one-hundred and ten percent. When it comes down to jazz, they are so knowledgeable, they are well-read on it, they've studied it, and there are second and third-generation 'jazz maniacs'. Even though it only applies to a small fraction of the population, these people are so serious."
Though Blue Note Tokyo is now a part of the Blue Note Japan franchise, which offers other clubs throughout Japan, this venue was the founding anchor, setting a standard of excellence. Even now, in a much more commercial world where nightclubs in any major international city are competing just to stay open, the philosophy at Blue Note Japan has remained directed towards the audience's experience as shared with the performer. In an excerpt from their web page, the franchise defines itself with this description: "A place where you want to be, the time you want to be there, and the people who want to be there – Blue Note Japan will continue its efforts towards the dream of connecting various 'encounters' and 'joys' and continuing to create a two-way environment."
It's a refreshing credo and ideology that reflects the Japanese tradition, even in a jazz venue, to be the responsible host. In the case of the Blue Note Tokyo, this tradition means a continuance of the reputation for stellar performances and the respect of the international jazz community.
---
Reader's opinions
---